Meet Club Active Dietitian Jean-Mari Mouton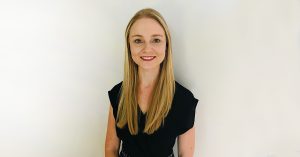 Posted on 04 November, 2020
Club Active is an over 50s health and fitness centre with an in-house allied health clinic offering professional services from dietitians, physiotherapists and exercise physiologists. We spoke with our Senior Dietitian Jean-Mari Mouton who is a real foodie and has an enthusiasm for helping others achieve their goals.
Fun facts about Club Active's Dietitian Jean-Mari
In my spare time I enjoy camping, hiking, trying new cafes and finding a new recipe.
I love travelling and experiencing different cuisines.
I'm a big Rugby Union fan.
Tell us a little about your journey to living on the Gold Coast
I am originally from South Africa and still speak Afrikaans fluently. Firstly I immigrated to New Zealand and have now lived in Australia for the past 11 years. The Gold Coast is a beautiful part of the country to live, with amazing hinterland spots, beaches, and friendly people.
As a dietitian what do you assist people with
Why did you become a dietitian?
I became a dietitian to combine my love of food and desire to help others. I enjoy helping people optimise their health and well-being by nurturing the body with wholesome foods.
With an understanding that no single approach is right for everyone, an evidence-based and scientific foundation is combined with a realistic, practical and client-based relationship. The focus of individualised and personal nutrition advice is to facilitate an environment for behaviour change to help clients achieve and maintain their goals.
Can you share your dietitian experience with us?
I started off my career specialising in bariatric surgery, weight management and aged care. Developing a great interest in the psychological aspects of eating behaviours, benefits of counselling, and mindful eating. I also spent a few years specialising in oncology, weight gain and managing the associated nutrition impact symptoms from various treatments.
Working at the Gold Coast Heart Centres enabled me to observe the positive impact of healthy eating on cardiovascular health and reducing overall elevated biochemical markers. I live an active lifestyle and enjoy discussing the best foods to have for various training, as well as optimising day-to-day diet throughout different training phases- from fuelling to recovery plus injury prevention and injury rehab nutrition.
My goal is to assist people to have a healthy relationship with food, avoid restrictive eating practices, and to nourish the body for optimal wellbeing.
Dietitian bookings with Jean-Mari are by appointment
Jean-Mari will be available by appointment:
BURLEIGH & MURWILLUMBAH // contact to arrange
TWEED // Thursdays
PARKWOOD // Fridays