How exercise can assist with managing the unique symptoms of Parkinson's disease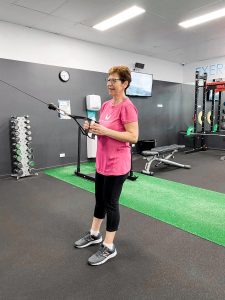 Posted on 07 April, 2021
What is Parkinson's Disease?


Parkinson's disease is a progressive neurological condition that can affect anyone. The disease affects the control of body movements and occurs when the neurons (nerve cells) that normally produce dopamine in the brain gradually die.

Dopamine is the 'feel good' hormone; responsible for allowing you to feel pleasure, satisfaction, and motivation. When you feel 'good' after you have achieved something, it's because you have a surge of dopamine in the brain. Death of these nerve cells leads to abnormally low levels of dopamine, a chemical that helps relay messages between areas of the brain that control movement.
The Statistics
Symptoms of Parkinson's Disease



The type, severity, and progression of Parkinson's disease symptoms vary greatly. Every person is affected differently and may not get every symptom. There are a variety of symptoms of Parkinson's disease, the most common are:
Risk Factors of Parkinson's Disease
Research has not determined the reason why some people develop Parkinson's disease and others do not and no two people will experience the condition in the same way. Besides the neurological changes, the disease progression can lead to a decrease in the ability to perform daily activities, loss of independence, and a decrease in quality of life.
In most cases, there is no family history of Parkinson's disease. Researchers worldwide are investigating possible risk factors, including:
Benefits of Exercise
Exercise therapy has been shown to not only improve physical markers such as strength, flexibility and balance, but has been shown to have a positive impact on self-esteem and overall wellbeing. This positive psychological change can reduce mental issues such as depression and anxiety, which are common comorbidities of Parkinson's disease.
How can a Club Active Accredited Exercise Physiologist help?
A Club Active accredited exercise physiologist will conduct a thorough assessment to ensure you are provided with the correct exercises and advice; depending on the severity of your condition and what limitations you may have.

They will also help you develop a plan for you, to stay physically active even when you are not at the gym. All Clubs also have a great range of group fitness classes which are great for assisting you to stay socially connected in a fun, supportive, over 50s community!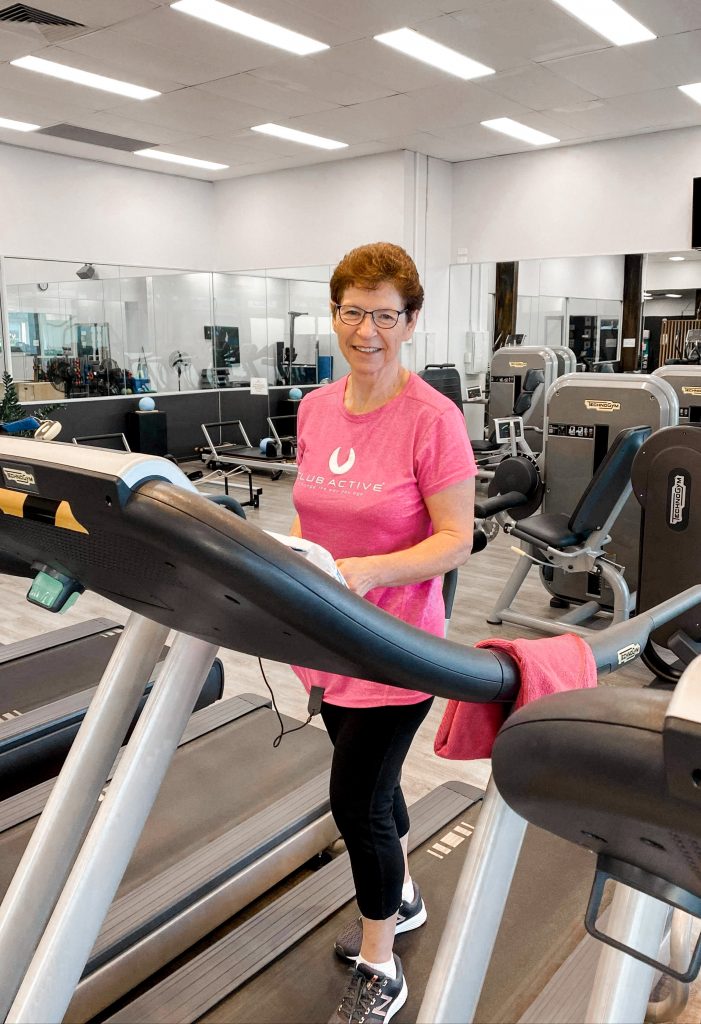 Member Story

"My journey with Parkinson's started in 2009 when I was first diagnosed. It was a great shock at first but I was determined that the diagnoses was not going to define me. Back then my only form of exercise was walking every morning along the beach for about an hour, but the more I was reading about the disease the more it became apparent that after your medication exercise is the next most important thing to help slow the progression. Club Active became part of my daily routine from its inception, I became a foundation member. Marco is my Exercise Physiologist. We mix up what I do so I work on my core strength, cardio activity and my balance, walking, bike riding etc. Club Active has helped me to keep moving and hopefully keep the progression of Parkinson's a slow progression. I have made many new friends and I can honestly say I look forward to coming to work out every morning. Thank you Club Active!"

Carmen C – Club Active Tweed Heads.
To learn more about working with an Exercise Physiologist, please contact our friendly team today.